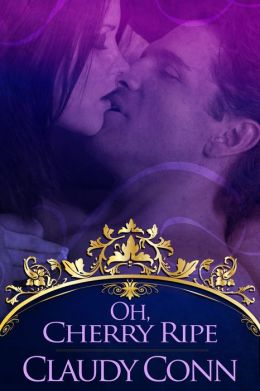 Oh, Cherry Ripe
By Claudy Conn
Genre: Historical Romance | Novel length
FREE
Cherry Elton was beside herself! Her own mother had arranged a marriage for her to a man she had never even met. She had no choice but to run away.


Sky Westbrooke had no wish to marry, but his mischievous siblings sorely needed a firm maternal hand. Yet, how could he court his unseen bride, when into his employ had come the most remarkable, enchanting governess?

And Cherry, playing at being a governess was smitten by the handsome, cavalier Lord Westbrooke. His stolen kisses left her breathless—yet, he was betrothed to another.
Whatever was a love struck governess to do?
Amazon:
http://www.amazon.com/Oh-Cherry-Ripe-Claudy-Conn-ebook/dp/B007CIMWZO
Barnes & Noble:
http://www.barnesandnoble.com/w/oh-cherry-ripe-claudy-conn/1109127177
Grab your copy soon, because the sale ends January 2014!
Keepsake
By Antoinette Stockenberg
Genre: Contemporary Romance | Novel length
Only .99¢
Readers who enjoy Barbara Freethy, Nora Roberts and the classics of Mary Stewart will savor this intensely emotional story of family, betrayal and redemption, set in a quaint town in New England.


It's not a hand-made quilt, or an ivory pin, or a pretty box for treasures ....

It's the name of a postcard-perfect town in Connecticut. From its quaint gazebo to its white-steepled church and village green, Keepsake is the kind of place most would love to call home.
It's home to Olivia Bennett, the town princess who has a charming shop there. It was home once to Quinn Leary, the son of her family's gardener; Quinn fled as a teenager with his father who was accused of a murder he didn't commit. And Keepsake is home, still, to someone with mayhem on his mind

.
When Quinn returns after an absence of seventeen years, he has one desire: to prove his father's innocence. It's not until he sees his childhood school rival, now a grown woman, that he realizes he harbors another but equally passionate desire--and that the two are tragically at odds.
Amazon:
http://www.amazon.com/Keepsake-Antoinette-Stockenberg-ebook/dp/B006AY2NK0
Barnes & Noble:
http://www.barnesandnoble.com/w/keepsake-antoinette-stockenberg/1003281617
Smashwords:
https://www.smashwords.com/books/view/107093
Sale ends January 2014, so grab your copy today!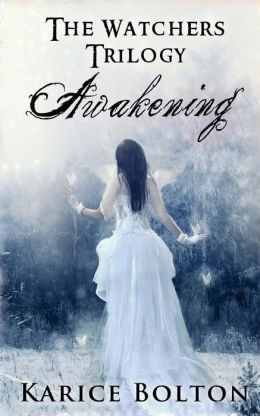 Awakening (The Watcher's Trilogy)
By Karice Bolton
Genre: Paranormal/Fantasy Romance | Novel length
FREE
Book 1 of The Watchers Trilogy



Alone in snowy, remote Whistler village, Ana tries to build a new life since losing her parents. With a cozy condo, a sweet-faced bulldog and an evening job to leave the days free for the slopes, life slips into a great routine. If only she could shake the guilt for not remembering anything about her parents and banish the night terrors that haunt her every dream.

On a whim, Ana goes out with Athen, a guy she's just met in the Grizzly Pub... The only problem is that she feels like she already knows him.

Within 48 hours of meeting Athen and his family, Ana's world implodes. She falls for Athen quickly and before she knows it, a past life begins to resurface. As thrilling as the revelations appear at first, she fights against the chilling information that Athen is from the underworld.
Soon she begins to struggle as her own supernatural gifts are slowly unveiled, and she realizes that the nightmares she's been having might be premonitions and not dreams at all.

It is up to Ana to decipher between fact and fiction before it is too late, and her new love, Athen, follows in her same fate - one that is lost between two worlds.
Amazon:
http://www.amazon.com/Awakening-Watchers-Trilogy-Karice-Bolton-ebook/dp/B005R5GX9A
Barnes & Noble:
http://www.barnesandnoble.com/w/awakening-s-j-bolton/1100259032
Grab your copy before the sale ends January 2014!