This year has really flown by. Hard to believe it's already Independence Day here in the USA. I plan to do all the traditional things folks do on the 4th, have a cook out and grill burgers and hot dogs, light some fireworks, maybe go see a movie. And read a book.
I have a TBR pile waiting with my name on it and I can't wait to dive right in. If your TBR pile is getting dangerously thin, check out these discounted summer reads....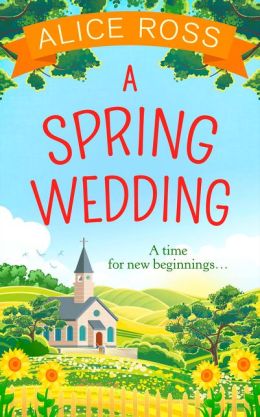 Forty Things to Do Before You're Forty
By Alice Ross
Genre: Women's Fiction
.99¢
For a limited time! (Sale ends July 8, 2014)
The truth is that Annie Richards is just too busy to fall in love!

Running a successful cake-making business, acting as caretaker to grand country house, Buttersley, and not to mention single-handedly raising her five-year-old daughter is more than enough to keep Annie's (flour-dusted) hands full!
So can someone please remind her why she agreed to train for a marathon as a '40 things to do before you're 40' pact with her same so-called best friend?!

With every hour of day already taken up, the arrival of crime writer Jake O'Donnell at Buttersley shouldn't really have any impact on Annie's day-to-day life at all. There's definitely no time in her carefully scheduled day for daydreaming about drop-dead gorgeous authors. Is there?

But between whipping up batches of her signature limoncello cupcakes, Annie realizes that Jake, and his twinkling dark eyes, can't just be ticked off her mental to-do list as easily as she thought.
Especially when it seems that no. 40 on her list could be creating a truly decadent wedding cake–for her very own wedding…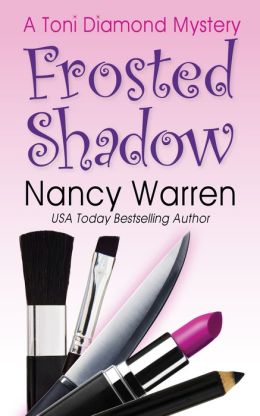 Frosted Shadow
By Nancy Warren

Genre: Cozy Mystery
FREE (For a limited time only! (Sale ends July 7, 2014)
There's nothing pretty about murder.

Meet Toni Diamond, make up artist to middle America. She's also got a nose for trouble and a passion for solving mysteries. Imagine Columbo in a lavender suit. She never met a woman who wouldn't look better with a little help from the Lady Bianca line of cosmetics. But don't be fooled by appearances. Underneath the fake diamonds and the big hair is a sharp brain and a keen eye that sees the details as well as the funny side of life.
When a Lady Bianca sales rep is murdered at the annual convention in Dallas, Toni is the one who notices things that some people, like sexy Detective Luke Marciano, might easily miss. Only someone who understands as much about how to make appearances deceiving could see into the mind of this killer—a murderer who wants to give Toni a permanent makeover. Into a dead woman.