This Friday's Finds are a sort of ebook mix tape with a bit of this and that, contemporary romance with suspense elements, paranormal erotic heat, and even a deadly mystery thrown in for good measure, so get comfy and prepare to read some wicked and wonderful tales.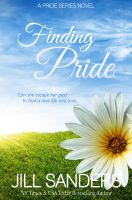 Finding Pride
by Jill Sanders
Book One in the Pride Series
Genre: Contemporary Romance
FREE until 2/28/14!
Megan Kimble has finally freed herself from years of abuse at the hands of her ex. Now she can finally start a new life and figure out just who she really is. When her brother Matt dies suddenly, she takes a big risk and moves cross country to live in his house and take over his new business. This could be the chance she's needed. There's only one problem now. She can't seem to escape the irresistible charm of her departed brother's best friend.
Todd Jordan just lost his best friend and business partner. Watching Matt's sister move into town, his attraction to her is instant. Can he prove to her that all men are not the same, and resist his own desires as she learns to trust again? Overcoming the odds is just part of their journey. The two must first survive a fateful visit from Megan's ex to have any chance at happiness.
Finding Pride is book one of the Pride Series Romance Novels, a sexy contemporary romance series by Jill Sanders.
FREE until 2/28/14
Amazon: http://www.amazon.com/Finding-Pride-Series-Romance-Novels-ebook/dp/B009LQKHIO
B&N: http://www.barnesandnoble.com/w/finding-pride-jill-sanders/1113471777
Smashwords: https://www.smashwords.com/books/view/248043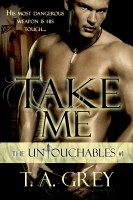 Take Me
by T.A. Grey
The Untouchables Series, Book One
Genre: Erotic Paranormal Romance
FREE for a limited time!
She makes his blood burn
Dominic Blackmoore meets the woman who captures his mind and body with a look and he's instantly taken with her. When he was ordered to take another mate quickly after separating from his ex, he loathed the idea. However, after catching sight of his bruid he quickly changes his mind. He finds her utterly captivating, sensually erotic, and yearns to learn everything about her.
But she's not his bruid.
The woman he's mistaken as his bruid is none other than the event planner, Felicity Shaw, for his mating ceremony. Now Dominic will do everything it takes, even lie to the woman he craves, to keep her at his side. He needs to mate with his bruid in order to win his political campaign but he finds himself falling in love with Felicity Shaw. In the end he must choose between work or love. He may make the right decision, but is it too late to save his lies from hurting Felicity?
He takes her breath away
Felicity Shaw wants more in life. She'll even lie to get it, which is exactly how she lands a job with the illustrious Blackmoore family. However, it's the head of the vampire household, Dominic Blackmoore, that has her heart racing and breath catching. The man consumes her unlike anyone ever has before. She can't resist him though she tries. As she's forced to work with Dominic she tries to keep away from him but he doesn't make things easy.
She may want him with a passion she's never experienced before, but she will not be with him when he's mating to another woman. It's either her or no one. But one terrible lies seals their fates together in ways neither of them imagined, threatening their love and the very fabric of their relationship.
FREE until 2/28/14
Amazon:
http://www.amazon.com/Take-Me-Untouchables-paranormal-romance-ebook/dp/B00BMISFZQ
B&N:
http://www.barnesandnoble.com/w/take-me-t-a-grey/1114720603
Smashwords:
https://www.smashwords.com/books/view/290471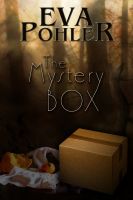 The Mystery Box
by Eva Pohler
Genre: Mystery/Suspense/Women's Fiction
FREE through March 2014
Soccer mom Yvette Palmer lives an ordinary suburban life in San Antonio, Texas with her husband and three children when a box is delivered to her by mistake, and in taking it to its rightful owner—a crotchety neighbor named Mona who shares her back fence—is drawn into a strange and haunting tale.
Mona's ratty robe, mood swings, and secretive behavior all raise red flags, and Yvette is sure someone else is living there despite Mona's claim to live alone, but Yvette is unable to break away as she listens to how Mona transformed from a young college woman about to be married to the odd, reclusive, ghost of a woman she is now.
As Yvette listens to this strange woman's story, she discovers a shocking connection, but doesn't know whether Mona has come to help or to harm her and her family.
FREE! Grab your copy before the sale ends!
Amazon:
http://www.amazon.com/Mystery-Box-Book-Collection-ebook/dp/B008YQJEFY
Smashwords:
https://www.smashwords.com/books/view/57311