Today's Friday Finds includes two awesome historical romances from two sensational bestselling authors: Heather Graham and Colleen Gleason, and two contemporary ebooks by new-to-me authors: Meadow Taylor and
Samantha Stroh Bailey.
Grab them while you can for only .99¢.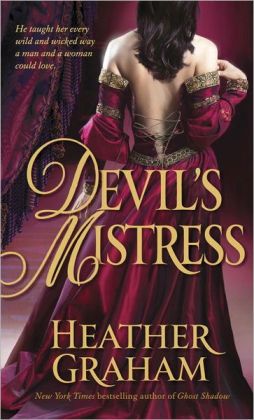 Devil's Mistress
By Heather Graham
Genre: Historical romance
Only .99¢
(sale ends Sunday, 3/16/14)
HE IS A MAN POSSESSED—BY A WOMAN WHOSE BEAUTY DRIVES MEN TO MADNESS.
If there was ever a devil who could lure and seduce the innocent, Lord Sloan Treveryan is that man. Captain of the Sea Hawk and bound to the king's business, Treveryan may be a lord but he is no gentleman. Yet even he cannot ignore a lady in distress—or the temptation she provides.
Bewitched by Brianna MacCardle's beauty, Scottish inquisitors have called her the devil's own. Though Treveryan saves her from the witch-hunter's clutches, how can she be grateful? He has carried Brianna off to America, claimed her, and taken her innocence. She vows that he will never capture her heart. But against her will she begins to fall in love—while swearing to reap revenge against the arrogant lord who has made her the devil's mistress.
Amazon:
http://www.amazon.com/Devils-Mistress-Heather-Graham-ebook/dp/B006V3E2KY
B&N:
http://www.barnesandnoble.com/w/devils-mistress-heather-graham/1100600152

Genre: Historical romance
Only .99¢ (sale ends Monday, 3/17/14)
An honorable man:
Malcolm de Monde, Lord of Warwick, needs a wife. He reluctantly journeys to the royal court where his plan is simple: find a dutiful woman, gain the king's approval for his choice and return to Warwick with his chosen lady wedded, bedded, and carrying his heir—all before winter.
An independent woman:
Judith of Kentworth, Royal Falconer and lady-in-waiting, is a woman from Malcolm's past. Although she is a confidante of the queen, Judith's beauty and vivacity attract the unwanted attentions of the king. Judith knows it would be treason to deny the king his desires, and yet she wishes only to escape.
A simple plan...
which goes awry when Lord Malcolm encounters Judith, once betrothed to his friend—and a woman who is nothing like the meek wife he seeks…but who may be exactly the type of woman he needs.
An impossible choice:
Malcolm offers Judith a chance to escape her predicament…but can she risk putting her own chivalrous lord in danger with the king?
Amazon:
http://www.amazon.com/Heath-Medieval-Romance-Garden-Series-ebook/dp/B00AZR2ZVK
B&N:
http://www.barnesandnoble.com/w/a-lily-on-the-heath-colleen-gleason/1114112703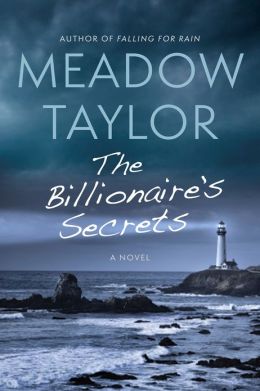 The Billionaire's Secrets
By Meadow Taylor
Genre: Contemporary romance
Only .99¢
(sale ends 3/22/14)
Love on the Rock…
When Chloe Winters answers an advertisement seeking a private tutor for a six-year-old girl, little does she know it means relocating from metropolitan Boston to an isolated mansion on a cliff overlooking the Atlantic Ocean in Newfoundland. Nor does she realize the little girl's widower father is Gaelan Byrne, a billionaire alpha-male type whose brooding good looks have brought him as much fame as his wealth. But Chloe, shocked by his coldness toward his daughter, vows to remain unmoved by both his fortune and his charisma.
Gaelan Byrne has been dragged to hell and back by women before and is none too happy to discover the matronly retired teacher he hoped to hire turns out to be the beautiful, caring Chloe. But how can he fire her when the daughter he is incapable of loving adores her?
Chloe and Gaelan edge toward one another, and the attraction they feel soon engulfs them with all the intensity of a spring storm. But the secrets Gaelan keeps makes any chance for happiness seem as remote as the windswept cliffs of Newfoundland.
Amazon:
http://www.amazon.com/The-Billionaires-Secrets-Meadow-Taylor-ebook/dp/B00A6EIA20
B&N:
http://www.barnesandnoble.com/w/the-billionaires-secrets-meadow-taylor/1113837694
Finding Lucas
By Samantha Stroh Bailey
Genre: Contemporary Romance
Only .99¢
(Sale ends 3/17/14)
Can you ever really go back to the past?
After five long years of living with Derek, her former bad-boy-turned-metrosexual boyfriend, Jamie Ross finally reaches her breaking point.
She's had enough of his sneering disdain for her second hand wardrobe, unusual family and low-paying job as the associate producer of Chicago's sleaziest daytime talk show.
When her new boss plans a segment on reuniting lost loves, Jamie remembers Lucas, her first love and the boy she'd lost ten years earlier. Spurred on by her gang of quirky friends, Jamie goes on a hilarious, disastrous and life changing hunt to track Lucas down. But are some loves best left behind?
Amazon:
http://www.amazon.com/Finding-Lucas-Samantha-Stroh-Bailey-ebook/dp/B007VIIU6A