The one thing I've found in common, no matter if the book is pure Sci-Fi, High Fantasy, Contemporary Romance, Urban Fantasy, Paranormal Romance, New Adult, or Cozy Mystery, is that the best storytellers pull you into their world and make you care what happens. The books on this edition of Friday Finds are like that. Enjoy!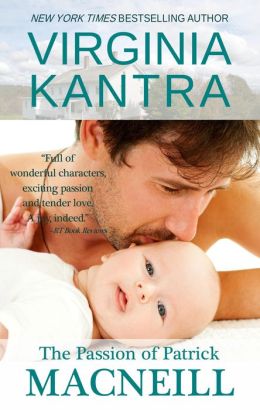 The Passion of Patrick MacNeill (The MacNeills, #1)
Virginia Kantra
Genre: Contemporary Romance
FREE
(sale ends June 30, 2014)
Dedicated burn surgeon Kate Sinclair shields her tender heart behind a white coat and a coolly professional manner. But something about the little patient the nurses dub "Iron Man" and his vital flyboy father challenges her as a doctor and a woman.
Since the car crash that killed his wife and almost took his son, pilot Patrick MacNeill's life has revolved around his little boy. No one—no woman and certainly no interfering doctor—can intrude on their bond, forged in love and pain.
When little Jack's care brings these two together, it ignites a passion they can't ignore. But their growing involvement threatens Patrick's emotional barriers and Kate's professional future. With so much at stake, will she trust her judgment...or her heart?
Available at these online retailers:
Amazon:
http://www.amazon.com/Passion-Patrick-MacNeill-Sweet-Carolina-ebook/dp/B007Z4D9MA
B&N:
http://www.barnesandnoble.com/w/the-passion-of-patrick-macneill-virginia-kantra/1003076365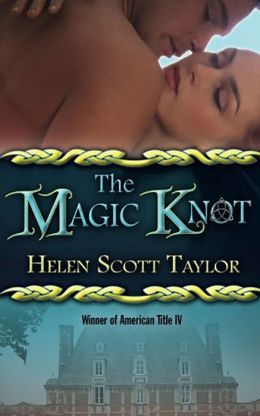 The Magic Knot
by Helen Taylor Scott
Genre: Paranormal Romance
99¢
For a limited time only!
A contemporary fantasy romance set in the English Westcounty and Ireland.
The Magic Knot
combines the mystery of Celtic Cornwall with the myths of ancient Ireland in a contemporary setting to give a story full of romance and adventure. You'll never think of fairies in the same way again!
HE'S A BIKER WITH AN ATTITUDE What woman wouldn't be attracted to Niall O'Connor's soft Irish brogue and dark good looks? But Rosenwyn Tremain must find her father, and she isn't going to let a sexy, stubborn Irishman and his motorcycle distract her. Rose's intuition tells her he's hiding something, a secret even the cards cannot divine. Her tarot deck always reads true, but how can one man represent both Justice and Betrayal?
SHE'S A WOMAN ON A MISSION
Magic. Niall's body tingles with it when he finds the woman snooping in his room. Rosenwyn might believe she's a no-nonsense accountant, but her essence whispers to him of ancient fairy magic that enslaves even as it seduces. Her heritage could endanger those he'd die to protect, but her powers and her passion, if properly awakened, might be the only thing that can save both their families, vanquish a fairy queen bent on revenge, and fulfill a prophecy that will bind their hearts together with...
THE MAGIC KNOT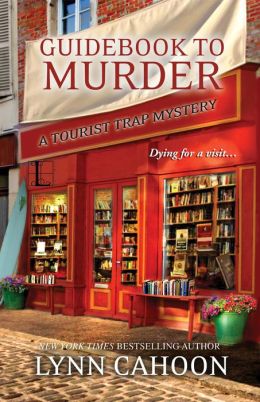 Guidebook to Murder
Genre: Mystery | Cozy Mystery
.99¢
For a limited time only!
In the gentle coastal town of South Cove, California, all Jill Gardner wants is to keep her store--Coffee, Books, and More--open and running. So why is she caught up in the business of murder?
When Jill's elderly friend, Miss Emily, calls in a fit of pique, she already knows the city council is trying to force Emily to sell her dilapidated old house. But Emily's gumption goes for naught when she dies unexpectedly and leaves the house to Jill--along with all of her problems. . .and her enemies. Convinced her friend was murdered, Jill is finding the list of suspects longer than the list of repairs needed on the house.
But Jill is determined to uncover the culprit--especially if it gets her closer to South Cove's finest, Detective Greg King. Problem is, the killer knows she's on the case--and is determined to close the book on Jill permanently. . .
http://www.barnesandnoble.com/w/guidebook-to-murder-lynn-cahoon/1117238140
Genre: Paranormal Romance
.99¢ (Grab it fast, because the sale ends June 21, 2014!)
Trace's job has always revolved around death. Trace is a Watcher, a position created to assist the undead to their final resting place without alerting humans of the vampire race. Whether his job is to witness the death of a fellow vampire or deal it, Trace has learned that being a Grim Reaper isn't what he thought it would be. After years of killing, he's ready for a new job, a new life, or to just disappear.
When Bessina becomes his new target after she witnesses the death of fellow vampires Sam and Hope, Trace is ready to eliminate her—until a strange course of events turns the tables and has Trace protecting Bessina from his boss and running for his life.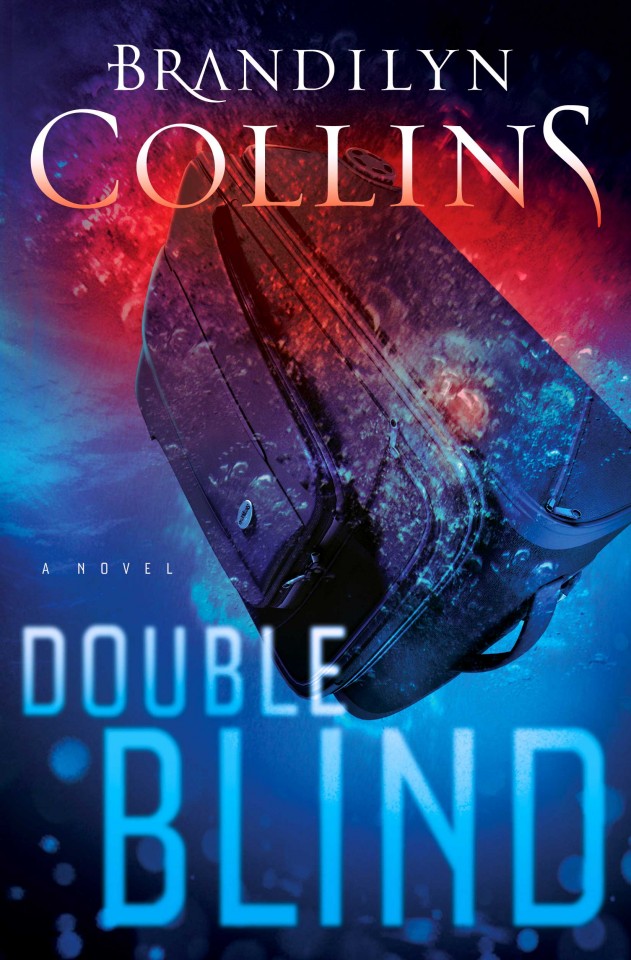 Genre: Mystery and Suspense | Science Fiction
.99¢
For a limited time only!
Twenty-nine-year-old Lisa Newberry can barely make it through the day. Suddenly widowed and a survivor of a near-fatal attack, she is wracked with grief and despair. Then she hears of a medical trial for a tiny brain chip that emits electrical pulses to heal severe depression. At rope's end, Lisa offers herself as a candidate.

When she receives her letter of acceptance for the trial, Lisa is at first hopeful. But—brain surgery. Can she really go through with that? What if she receives only the placebo?

What if something far worse goes wrong?

Written in the relentless style for which Brandilyn Collins is known, Double Blind is a psychological thriller with mind-bending twists. Lisa faces choices that drive her to the brink, and one wrong move could cost the lives of many.