Touched By Darkness
(Sentinel Series, Book One)
Catherine Spangler
Genre: Romance | Urban Fantasy | Novel
FREE For a Limited Time Only!
After seven years on the run, Dr. Kara Cantrell believes she and her son, Alex, are safe. She's wrong.
Kara settles in the sleepy town of Zorro, Texas, convinced that she and her child have escaped the sinister reach of a supernatural underworld. But the appearance of Damien Morgan, a dangerous, alluring man with superhuman abilities, upends her quiet existence.
Damien realizes that Alex is a fledgling Sentinel, and Kara is a matched, psychic conductor for him. She wants nothing to do with him, refusing to revisit the hell she experienced seven years ago. But she has no choice, as her son is projecting his abilities, leaving him vulnerable to unseen forces. Not only that, but someone—or something—is murdering people in Zorro.
Kara is forced to work with Damien, tapping into a mystical link that triggers desires both of them must ignore. But as they work together to protect her son, and to track the killer, evil stalks them, reaching out—with the touch . . . of darkness.
Amazon:
http://www.amazon.com/Touched-Darkness-Fantasy-Romance-Sentinel-ebook/dp/B00GOIF1KG
B&N:
http://www.barnesandnoble.com/w/touched-by-darkness-an-urban-fantasy-romance-catherine-spangler/1117474479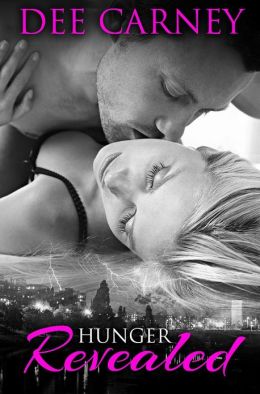 Hunger Revealed
Dee Carney
Genre: Paranormal Romance | Vampires | Short Story
FREE For a Limited Time Only!
~A between the books short~
It's no wonder Corin Gerulaitis is cautious about his wife's safety… One year ago, she became a vampire. One year ago, she'd been tortured by someone who thought she was a new breed of vampire. Fortunately for them both, one year ago, Jasmine met and fell in love with Corin, a vampire executioner.
Jasmine is overwhelmingly stifled by her husband's overprotective nature. But she's sure the danger has passed and they can now enjoy a simple life together. When a routine shopping trip ends with Jasmine's abduction however, they face not only trying to get her out, but also putting an end to the demons haunting Corin.
They'll get back to that simple life…if they survive.
Amazon:
http://www.amazon.com/Hunger-Revealed-Dee-Carney-ebook/dp/B00AAFHIC8
B&N:
http://www.barnesandnoble.com/w/hunger-revealed-dee-carney/1113826101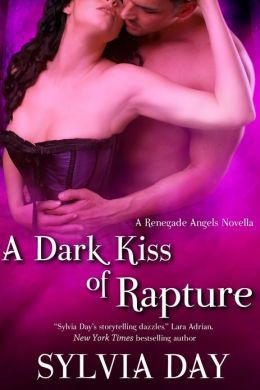 A Dark Kiss of Rapture (Renegade Angels)
Sylvia Day
Genre: Paranormal Romance | Angels | Novella
FREE For a Limited Time Only!
Of all the Fallen, Raze's hungers are some of the darkest and most insatiable. His brazen seductions cost him his wings, leaving him soulless and immortal, the most dangerous of seducers. He has roamed the earth for eons, hunting the rogues of his kind and protecting the humans who provide him with blood and sex. He is content with his life and the transient pleasures that flow through it... until one night and one woman change everything.
Kimberly McAdams is smart, beautiful, and wealthy. She can have any man she wants, but the moment she sets eyes on the lethally stunning Raze she knows he's the man she needs. As one searingly erotic night burns into something deeper and far more vital than either of them expected, an adversary from Raze's past sees a chance for revenge. Twisted by hatred, she will take from Raze what was taken from her—the precious gift of love.
Amazon:
http://www.amazon.com/Dark-Kiss-Rapture-Renegade-Angels-ebook/dp/B005TLKZR8
B&N:
http://www.barnesandnoble.com/w/a-dark-kiss-of-rapture-sylvia-day/1105622193